The skies over Wiltshire were swarming with activity during the last week of July as the annual Inter Services Gliding Competition took place at RAF Keevil. Pilots from the Royal Air Force Gliding and Soaring Association, Army Gliding Association and Royal Navy Gliding and Soaring Association battled for the top spot through a series of cross-country aerial races.
The competition was split into two leagues depending on glider performance with a total of 36 aircraft taking part during the 8-day competition. Each day the gliders were launched in quick succession by a fleet of tow-planes before embarking on long range aerial routes around specified waypoints using the weather as their engine to sustain flight. By finding thermals of rising hot air pilots would race for upwards of 3 hours coving distances over 200 miles before landing back at Keevil Airfield – although for some pilots a field 'land out' and a retrieve by trailer would sometimes be inevitable. Each flight is recorded on a GPS logger with the pilots who flew the fastest (or covering the most distance) scoring the highest points. A total of 423 hours and 23,200 kilometres were flown throughout the competition.

The RAF team included pilots from all trades and ranks with Wg Cdr Neill Atkins, Station Commander RAF Scampton, heading up as team captain. Wg Cdr Atkins remarked "the team was consistent throughout despite some challenging weather conditions during the week. Both the Army and Navy teams proved to be formidable opponents, but our teamwork and tactics worked well to secure us first place. After a break due to COVID in 2020 this is the first inter service win for the RAF team since 2017. A well-deserved win!". The RAF team secured the top spot with 283 points, followed by the Army in second with 255 points and Royal Navy in third with 224 points.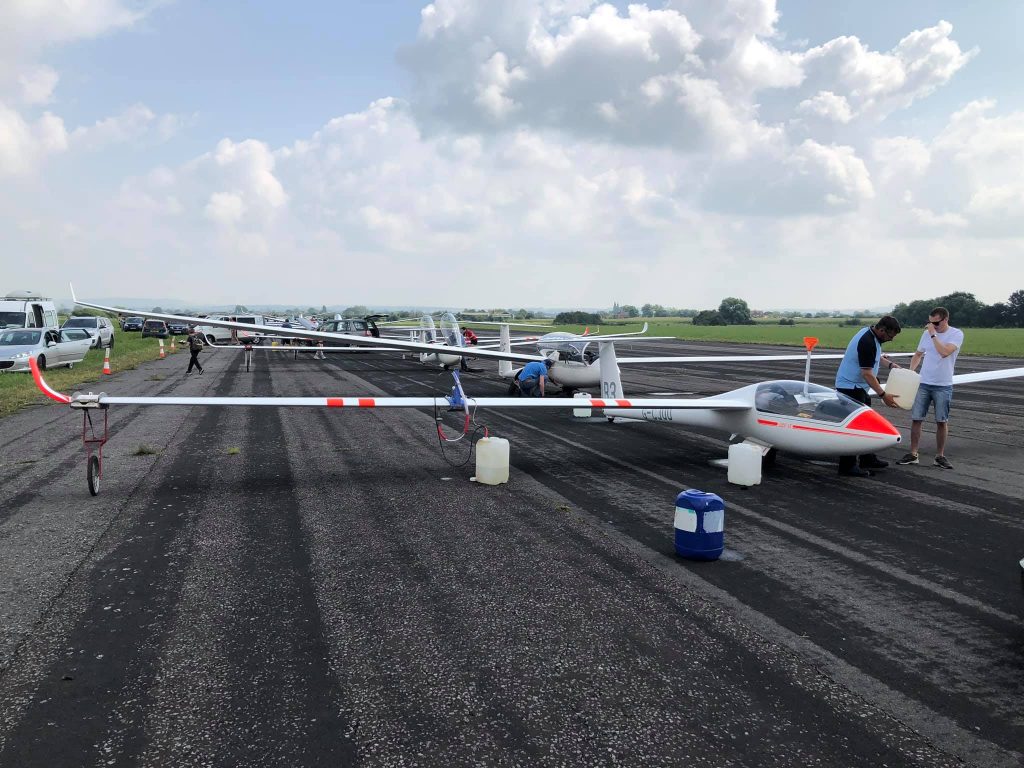 Throughout the week a future generation of competition pilots were learning the ropes. SAC(T) Matt Meikle, 11 Sqn – RAF Coningsby, is one of the junior solo pilots at RAF Cranwell Gliding Club who was being coached by Dave Bromley (MoD Capability Analyst and 2017 British Gliding Champion). SAC(T) Meikle has recently completed an RAFGSA 'Go Solo' scholarship which is supported by the Malcolm Club Fund. This scholarship provides junior ranks with the financial backing to kickstart their gliding careers. Eyes will be on Matt in 2022 to see how well he fares in his first competition as a solo pilot.