Get airborne from as little as £5.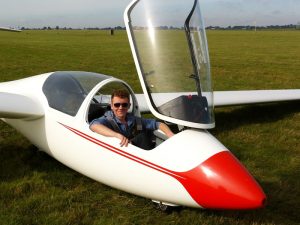 Gliding is an affordable way to take to the skies, especially when you consider that powered aircraft hire can cost around £150 per hour. Gliding instruction is provided free of charge, students simply pay the launch fee.
Gliding takes place under the supervision of highly qualified BGA instructors who are subject to regular competency checks. The average club membership cost for service personnel is around £120 per year, which compares favourably to annual fees for other leisure activities such as golf or tennis. To help you budget, a number of clubs offer an all-in fixed price to solo package.
These fees are often reduced for students and junior members, with gliding for under-25s subsidised by the BGA and by individual clubs which run their own schemes for juniors.